Canlis Salad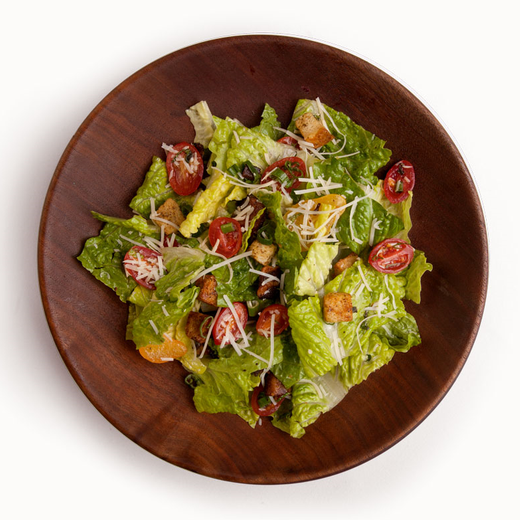 Recipe Date:
May 20, 2020
Measurements:
Imperial (US)
We have partnered with Canlis to bring one of the most ordered and loved dishes to your home. Introducing THE Canlis Salad.
Ingredients
4 ozs Bacon
1 head of Romaine lettuce
3 Mint leaves
1/8 cup Oregano
Cherry Tomatoes
Lemon Vinaigrette
Romano Cheese (grated)
Directions
Method:
Let's cook the bacon first. Cut the bacon into smaller strips/bits and sautée until cooked. Set aside and let them cool down.
Take your head of Romaine lettuce, rinse and chop it. Set aside and let it drain.
Mince your mint and oregano. Set aside.
Chop your cherry tomatoes in halves or quarters.
Add all of your ingredients into a bowl and toss with your dressing of choice.
Add cheese to your taste. Voila!
Lemon Vinaigrette:
Let's make our own lemon vinaigrette for this salad. 1/2 teaspoon lemon zest, 2 tablespoons fresh lemon juice, 1 teaspoon of sugar, 1/2 teaspoon Dijon mustard, 1/4 teaspoon sea salt, 3 to 4 tablespoons of extra virgin olive oil, and freshly ground black pepper to taste.
In a small bowl, whisk together the lemon zest, Dijon mustard, lemon juice, sugar, and sea salt. Until the sugar and salt are dissolved.
Slowly add in the olive oil while whisking to make sure the dressing is well blended.
Season this with the freshly ground black pepper to taste.
Enjoy this salad with our 2019Estate Viognier "Sparrow"! Please let us know if you make it and please, please, please send photos!