2019 Holiday 3 Bottle Red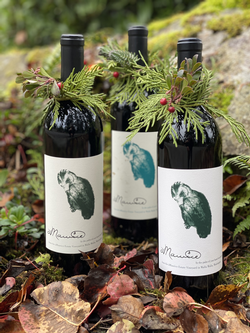 Our little bundle of joy.
2016 Night Owl - 94 Points
"Made from 49% Merlot, 30% Cabernet Sauvignon, 12% Cabernet Franc, and 9% Petit Verdot, the 2016 Night Owl Estate Blend reveals a deep ruby/plum color as well as rocking notes of black cherries, spiced blackberries, dried herbs, and chocolate. It's ripe, fleshy, medium to full-bodied, and beautifully balanced, with a great finish. It's another beautiful wine from Anna Schafer."
2015 Night Owl - 94 Points
"The 2015 Night Owl checks in as a blend of 32% Merlot, 30% Petit Verdot, 26% Cabernet Franc and the rest Cabernet Sauvignon, all aged 23 months in 40% new French oak. It has a Saint Emilion-like style in its ripe red and black fruits, cedar pencil, dried earth, and spicy aromas and flavors. With medium to full-bodied richness, no hard edges, and ripe, present tannin, it's a beautiful wine from this team. It's going to keep for a decade or more."
2014 Night Owl - 92 Points
"The 2014 Red Wine Blend Night Owl comes from the estate vineyards and is a blend of 43% Merlot, 34% Cabernet Sauvignon, 13% Cabernet Franc and the balance Petit Verdot. Its deep purple/ruby-tinged color is followed by a terrific bouquet of cassis, ripe black cherries, licorice and wild herbs. Medium to full-bodied, supple and polished on the palate, with good acidity, it's another fabulous wine."